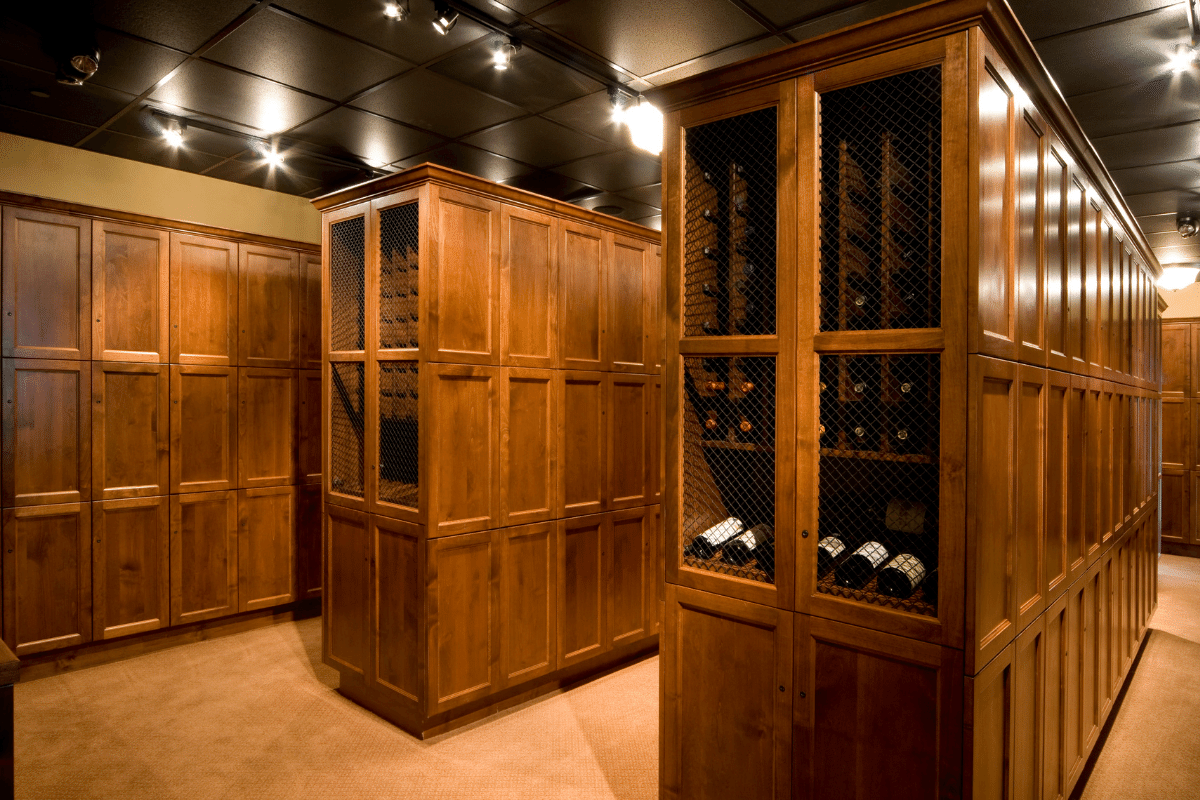 Wine Cellar Maintenance and Repairs: What You Need To Know
Whether you are storing a private or commercial collection, wine cellar maintenance is essential to prevent potentially catastrophic technical or equipment issues and preserve the collection you've built.
How well and effectively you maintain and preserve your wine cellar is closely tied to the overall integrity of your collection. The last thing you want is for your investment to be compromised!
At Camelback Air Conditioning & Refrigeration, we provide complete refrigeration services to wine cellars and local bars and restaurants – and we've been doing so for over 30 years!
If you want to ensure your wine is maturing properly and improving in aroma, flavor, and quality, there are a few guidelines you need to know. Let our heating and cooling professionals help you create and maintain a safe space for your sippable investment.
Wine Room Location, Location, Location
Where you store your wine collection matters; just ask the earliest vineyards in existence! Wine storage has gone through a few fascinating evolutions, including ceramic or terracotta jars, caves, and underground root cellars.
Wine should always be stored in a cool, damp space. Location will play a large role in wine cellar service needs, as well as overall performance and efficiency.
Access to ventilation is also essential for your cooling system to work properly. Cooling appliances don't operate at their best when installed in small, confined spaces, so construct your wine room with enough room to breathe, no pun intended.
Wine Cooling and Humidifying Technology
Traditional wine cooling systems can reduce the humidity too much. When there is not enough humidity, you'll end up with dried-up wine corks and oxidized beverages. To guarantee or maintain premium-grade wines, the perfect balance of moisture and temperature is crucial.
A standard cooling system should be replaced with more advanced cooling systems that don't risk the integrity and composition of your wine collection. The Scottsdale and Paradise Valley area is known for a drier climate, making cooling efficiency even more imperative.
Cooling specialists like Camelback Air are equipped with modern factory training and are EPA certified. While we don't install completely new wine cellar systems, we're prepared to recommend the best equipment for your room and keep it in top working condition after it's installed.
This is the most effective solution to help you ensure your wine collection's longevity and overall quality.
Common Wine Cellar Maintenance Issues
If you've been experiencing an interruption or reduced effectiveness of your wine cooling systems, it's imperative not to put off service requests. You will risk destroying a carefully curated collection!
Here are a few common wine room maintenance concerns:
Electrical component inspections
Refrigeration leaks
Cleaning condenser coils and filters
Irregular temperature checks
Compressor issues
Frozen Evaporator coil or ice buildup
Water leaks
Like any other beverage storage, your wine room should be regularly cleaned. This ensures early detection of potential issues like these. Reach out for regular wine cellar maintenance to ensure there are no temperature or air quality surprises later.
Side Note: Don't Overstock Your Wine Cellar
Maybe you have an extensive collection or you're running a restaurant's supply of wine, in either case, it's important not to overload your wine cellar. Repairs may be required more frequently if your system is constantly overloaded and running inefficiently.
Schedule Wine Cellar Maintenance For Any Concerns!
Whether you're preserving and storing a commercial collection or your personal cellar, ensuring your wine cellar is properly cooled is the only way to maintain and improve the quality of your curated wine. Reach out today and speak with the professional and certified technicians at Camelback Air Conditioning & Refrigeration for your wine cellar maintenance needs.