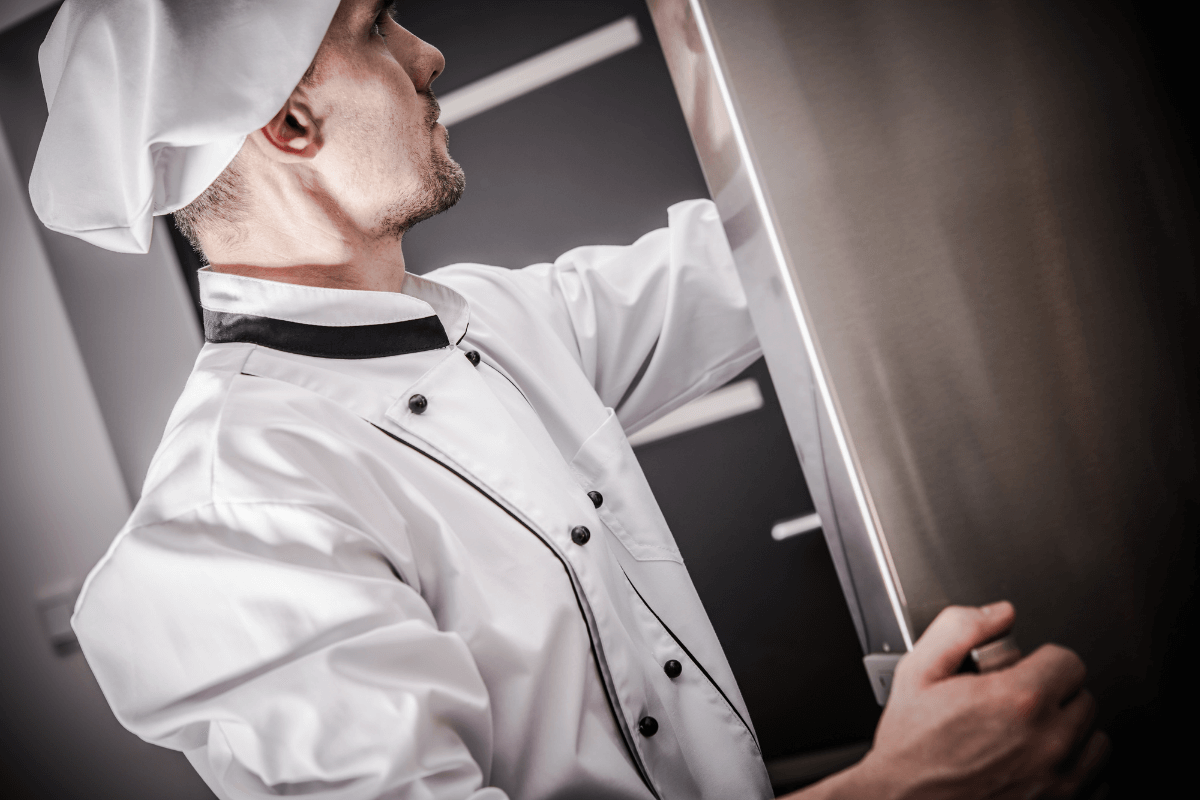 If you own a bar or a restaurant, having properly maintained refrigeration systems is the key to the reliability of your business and maintaining all safety standards. That's why it is essential to invest in quality refrigeration products and services that maintain each unit regularly. Without these steps, your bar or restaurant's production is at risk for increased food and beverage costs, affecting the bottom line and causing food safety problems. Good refrigeration is fundamental to the success of your bar or restaurant. Camelback Air Conditioning & Refrigeration specializes in commercial refrigeration installation, maintenance, and repair service.
30 Years of Commercial Refrigeration Solutions
At Camelback Air Conditioning & Refrigeration, we have over 30 years of experience working with bars and restaurants. We specialize in service, repair, and maintenance, and installation for your commercial refrigeration appliances. Our technicians are factory trained, and EPA certified, so we'll get the job done right the first time. Better yet, we're on call to help 24/7/365.
Call Our Refrigeration Professionals at 480-525-8345
Commercial Refrigeration Installation in Arizona
When it's time to install a new refrigeration system, our experience can recommend the best equipment for your facility. We will then dispatch a crew to promptly install it for you so that your business can keep running smoothly.
Common Types of Refrigeration Systems and Brands
We specialize in the installation of a variety of commercial refrigeration equipment:
True, Rendell, Beverage-Air, Hoshizaki, Everest, Turbo Air, Follett, Traulsen, Arctic Air, Delfield, Norlake
Walk-in Coolers
Walk-in Freezers
Reach-in Freezer
Reach-in coolers
Beer coolers
Keg coolers
Long pour systems
Commercial Beer Fridge Units
Wine Cellars
Make tables
Prep tables
Ice Machines
Dip Cabinets
Beverage-Air Appliances
Line Coolers
Avoid Common Installation Mistakes
Our professional team has decades of experience installing commercial freezers, commercial coolers, and other refrigeration equipment. If you hire inexperienced or poorly trained technicians for installation, several issues may arise that could cause expensive problems in the future.
Improperly Sized Case
An improperly sized refrigeration unit is likely to fail at some point. Without enough space, a unit will work harder than it should, which can cause a premature breakdown. Using a unit that is too large consumes high amounts of electricity, which will lead to expensive utility bills.
Poor Materials
During the installation process, it is essential to use high-quality materials. Using cheap materials may lead to frequent replacement and repair needs. In the end, you'll end up spending more money on repairs and possibly need to buy a new unit before the product's typical lifetime is realized.
Commercial Refrigeration Maintenance Services
When you install commercial refrigeration equipment in your bar or restaurant, you invest large sums of money to ensure that your inventory is appropriately chilled. Thus, it is essential to practice routine maintenance so that you can avoid major problems.
We understand the urgency caused by inoperable refrigeration equipment, which is why we're on-call 24/7/365. At Camelback Air, we will schedule regular maintenance appointments to increase the lifespan of your equipment.
Common Maintenance Procedures
When professionals check your refrigeration systems regularly, it will keep your units running without problems. If you have issues with any parts of the unit, we may be able to detect them before major damage occurs.
Having a technician who is familiar with these types of refrigeration devices is essential. For example, refrigeration systems rely on correct refrigerant levels to work properly. When levels are too low, the entire system may fail, leading to higher utility costs. Also, it puts your system at a higher risk for a catastrophic breakdown. Our experienced technicians will know how to solve the problem.
Common Refrigeration Repairs
Many parts must work together so that your refrigeration unit functions properly. When one component breaks, it is important to act quickly and to perform necessary repairs. At Camelback Air, we understand that emergencies strike at all hours of the day and night.
We will arrive ASAP, identify the problem, and carry out repair services to ensure your inventory is not lost. Also, if a refrigerant leak is uncovered, we will fix it so that your business remains compliant with EPA regulations. We know how important it is for you to stay open, and we'll do whatever we can to ensure that your business can keep running.
There are certain procedures performed to make sure that your refrigeration unit is in top shape:
Evaporator and condenser coils are cleaned
The icemaker is cleaned and sanitized
The fan motor is cleaned
Lines are drained and cleaned
Thermostats are checked and calibrated
Electrical connections are checked
Seals and gaskets are checked
Why Choose Camelback Air Conditioning & Refrigeration
When you want to save energy and repair costs with your refrigeration unit, you need a team of skilled and certified refrigeration specialists. At Camelback Air, we have over three decades of experience with all types of refrigeration issues. When you need installation, maintenance, or repair services for your commercial refrigeration units, choose our experienced and trained team of refrigeration professionals.
We offer Service in every degree!
To Schedule Your Appointment, Call Us At: 480-525-8345